2 Clamp Table Barrier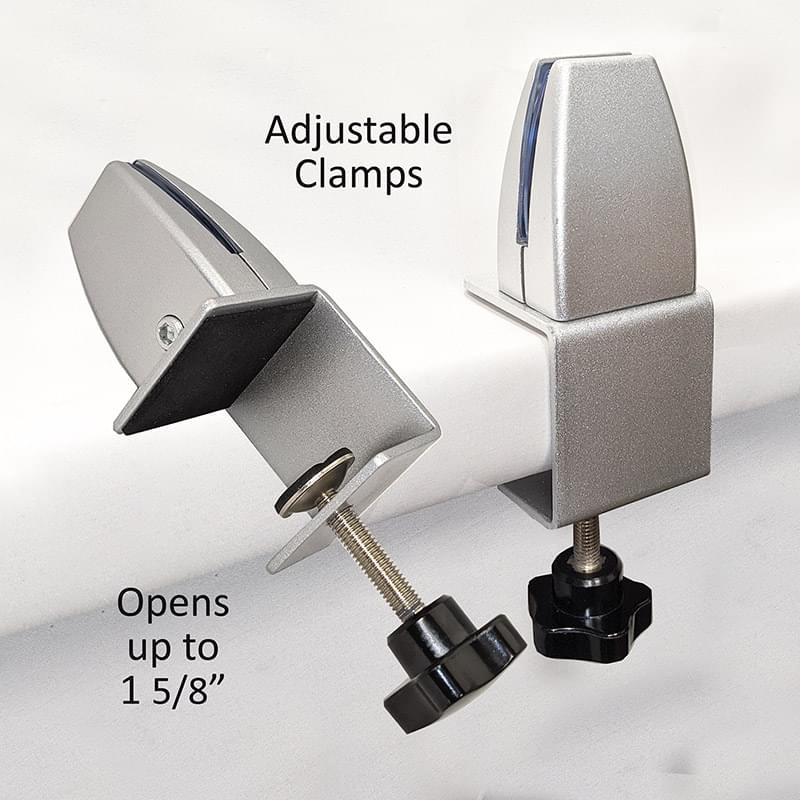 1/8" Acrylic free-stand barrier with 2 metal adjustable clamps. Barrier sits 3/4" off table. Clamps are adjustable up to 1 5/8" thick tables, will not attached to thicker tables. Clamps ideal for straight edge counters, tables and desktops, not suitable for plastic tables or beveled edges as it may affect barrier stability. Blank. Up charge for Digi-Color Imprint. Can be customized to size, shape, and options specifications. Some assembly required. HEX L-Key not included. 3/16" Wrench needed.
Product Dimensions
23.5" x 18" x 0.125"
Theme
COVID-19, Health, Hygiene, Office, Safety
Additional Notes I
Packaging: Bulk
Standard Inside Edge
SG1025
Standard Panel Profile
SG1025
Approximate Production Time
5-10 Working Days
Recently Viewed Items